IT Support & Consulting
Your IT Consultant and reliable IT Outsourcing for businesses throughout Miami and Fort Lauderdale
IT support should be available at all times. After all, when you're experiencing computer problems and network downtime, you need help right away. That's exactly what you'll get from Prodigy Technology Solutions's IT Support & Consulting Services.
Have a problem with your computers? Networks down again? No matter the issue, we can get it fixed for you in no time. Just give us a call or submit a ticket through our client portal. One of our support staff will be in touch as soon as possible to help resolve your issues.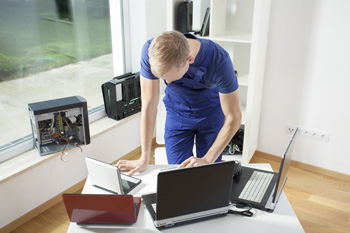 IT Support & Consulting from Prodigy Technology Solutions gives you:
Lightning fast service - we'll respond to your requests and troubleshoot issues in a timely manner.
Remote and on-site support - our certified technicians can either work remotely or come over to your place of business to fix any technical issues.
Technology experts - our many certifications mean you get nothing less than prompt and professional services.
The IT support your company deserves