Why Us?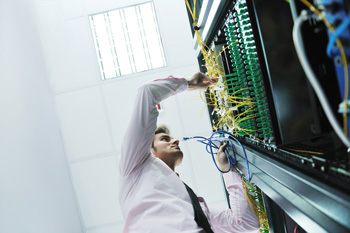 Prodigy Technology Solutions is your IT one-stop-shop with a personal touch. When you partner with us, we work as an extension of your company, not just your outsourced IT team. That means we'll keep you and your employees in sync every step of the way to ensure a synergetic relationship that enables both you and us to grow.
Our complete IT support keeps your technology infrastructure running smoothly so you can enjoy maximum productivity and minimum risks. We have 15 years of success and excellent customer service to our name and we can bring that success to your business in Miami and Fort Lauderdale too.
Flat-fee pricing structure
We don't nickel-and-dime you for every small issue we fix -- you'll get unlimited technical support at no additional cost.
1-hour response time guarantee
Our support team will respond to your requests in an hour or less, guaranteed.
Proactive services
We monitor your systems 24/7 to make sure your computers don't break down in the first place.
Cost-effectiveness
By outsourcing your computer support to us, you can save thousands of dollars on HR costs, salaries, taxes, and benefits, while getting the expertise of an entire IT department.