Who We Are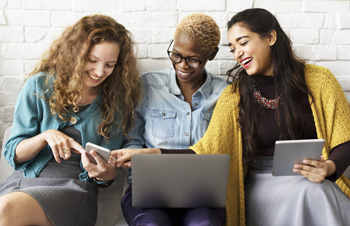 At Prodigy Technology Solutions, our mission is to help our clients take away the stress of managing their technology and ensure that any costly downtime is kept to a minimum. As simple as that might sound, not every service provider can walk the walk. We take our mission very seriously; in fact, we have the track record to prove it. For over 15 years, we've successfully provided clients in Miami and Fort Lauderdale with seamless and powerful IT.
So how do we do things differently? Experience and time. To elaborate, we only hire certified IT professionals with years of industry experience, which allows us to tackle any problems you have quickly and effectively. What's more, we don't push services and solutions to nickel and dime you. Rather, we take the time to listen to your needs and run a thorough analysis of your current IT infrastructure to make sure you're equipped with solutions that will drive real, measurable results.
When you outsource your IT to us, you will find that you have more time to look after your business and take care of your clients. We don't confuse you with technical jargon -- instead, we listen to what you need and offer you the best solutions that deal with your particular problem.
If you feel like your current technology provider isn't cutting it, or that IT issues are becoming a daily nuisance, why not drop us a line? We can help you move your business toward a more stable and profitable future.