Security
Don't put your company's network at risk. Find us throughout Miami and Fort Lauderdale.
Your company relies heavily on efficient network systems to run day-to-day business operations as well as communicate with clients, suppliers, and vendors. However, there are countless cybersecurity threats out there that can compromise your system and put your sensitive data at risk. Prodigy Technology Solutions utilizes the latest technology and security best practices to safeguard your networks from ever-evolving cyber threats.
Because there is no one-size-fits-all solution for IT security, we offer customized protection to keep your infrastructure safe from the threat of viruses, malware, worms and trojans, just to name a few.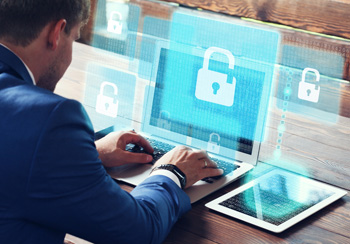 Security solutions from Prodigy Technology Solutions include:
Network assessment - comprehensive analysis to eliminate security vulnerabilities
Antivirus - get rid of malicious programs before they wreak havoc on your network
Firewall protection - block unauthorized access to your systems
Virtual Private Networks - get remote access to your network
Provide the protection your networks need